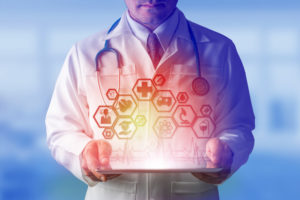 Scott Letier, a director at Conduent (CNDT), recently picked up 10,000 shares. The buy increased his stake by 4 percent, and came to a total cost of just under $50,000.
He was joined by CEO Clifford Skelton, who bought 20,661 shares, for a total buy of just over $100,000. Overall, insiders have been buyers of shares over the past three years, with no insider sales in that timeframe.
Overall, insiders own 6.2 percent of shares.
The medical data management company was spun off from Xerox (XRX) in late 2016. Since then, its share price has slid to a low under $2 in early 2020 before it has started to trend higher.
The company has struggled with profitability in the past year, but has seen its operations move in the right direction on a rise in government services through the pandemic.
Action to take: With shares in an uptrend and a respectable insider ownership stake, traders may want to buy shares for further capital gains. However, as shares don't pay a dividend, an options return may be a better use of capital.
In the options space, the October 2021 $5 calls look attractive. Last carrying a bid/ask spread of about $1.80, the trade is also about $0.50 in-the-money. That can lead to excellent returns while also offering some downside protection compared to an out-of-the-money trade.