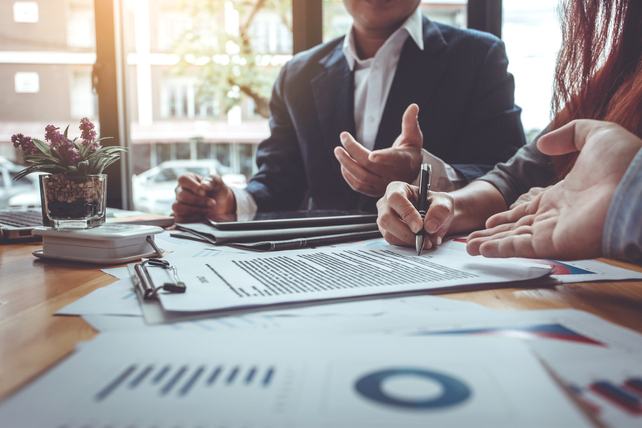 Anthony Jabbour, CEO of Dun & Bradstreet (DNB), recently bought 42,900 shares. The buy increased his holdings by nearly 1 percent, and came to a cost just under $1 million.
He was joined by the company CFO, who picked up 5,000 shares on the same day, paying just over $116,000 to make the trade. The two insiders made similar buys at this time last year. Otherwise, there have been no other insider transactions over the past three years.
Overall, insiders own just 0.2 percent of the financial analytics firm. Shares of the company are down 10 percent over the past year. Revenue is up 11 percent over that same time, but the company has posted losses.
Action to take: Even with the insider buying, shares are currently in a downtrend. Shares have had some spikes up before making new lows in the past three months. Right now, it appears that shares may see a modest gain before heading lower.
Traders can buy shares here, looking for a 10-15 percent rally in shares. Or, they can tie up less capital betting on such a move with the April 2021 $25 call. Last trading for about $1.15, the option is likely good for a high double-digit move higher in the coming weeks. Chances are the downtrend will resume well before expiration, so look to profit well before mid-April.