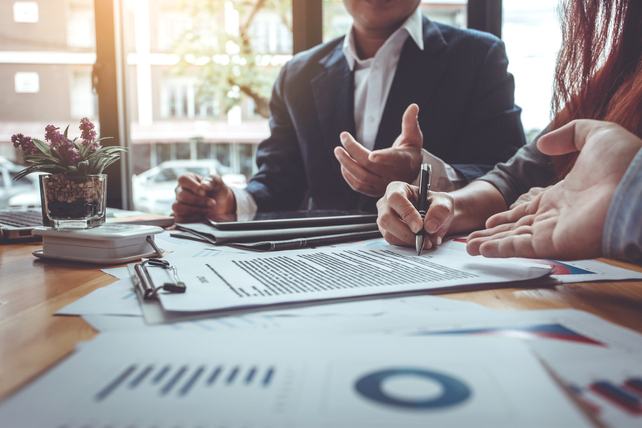 Anthony Jabbour, CEO of Dun & Brandstreet (DNB), recently bought 38,000 shares. The buy increased his holdings by just under 0.9 percent, and the total purchase price came to just under $1 million.
He was joined by the company CFO, who bought 4,000 shares. That buy increased his stake to 0.8 percent, and the total purchase came to just over $105,000. These buys amount to all insider activity at the company since it went public back in June.
The financial data analytics and information company provides information for real-time credit making and other services. Shares are up about 3 percent from their IPO price.
Action to take: The company's position within the industry makes it a key player, and shares should likely continue to move higher over time. Now that shares have started to move above their IPO price, they may attract further investor interest.
Among options trades that play to this long-term uptrend, the April 2021 $30 calls look like a reasonable bet. With a bid/ask spread of around $1.30, it's an inexpensive way to play the uptrend, and stands a good chance of moving in-the-money.
Traders should look to mid-to-high double-digit gains here. Given the stock's limited trading history, it's difficult to get a sense of long-term trends. But watching insiders making million-dollar buys rather than selling shares following an IPO is a bullish sign.