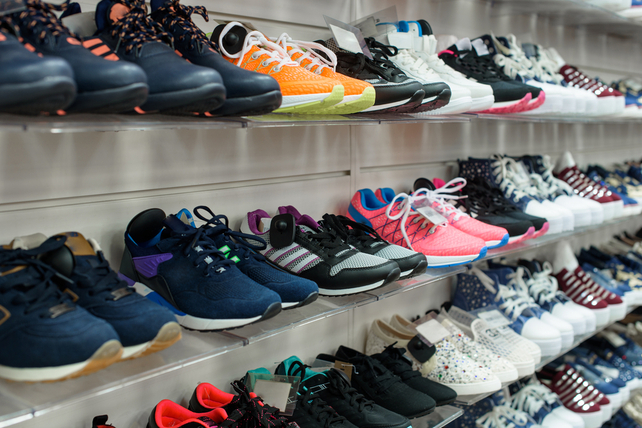 Vesa Equity Investment, a major holder in Foot Locker (FL), recently bought another 8,581 shares Coming at a total cost of $334,000, the buy increased the fund's holdings by 0.07 percent.
The fund has been a sizeable buyer over the past two months, picking up nearly 2 million shares in that timeframe, at prices as much as 15 percent below where shares currently trade. Corporate executives have generally been sellers of shares in the past year.
Overall, insiders own over 13 percent of shares. The athletic apparel retailer has seen shares perform about in-line with the market over the past year.
This Company's Share Price has Increased 1650% Since 2016.

Traditional pharmacies can be a headache. That's why NowRx has rebuilt the retail pharmacy experience to be more convenient, personalized, and hassle-free for customers – and their potential is growing quickly.

This year, the company is on pace to surpass $22M in revenue and with their newest telehealth product growing 73% MoM, the time to invest has never been better!

Did we mention that retail pharmacy is a $480B industry? You're going to want a piece of that.

Check out NowRx for yourself and explore the investment opportunity today.
With the company trading at about 10 times forward earnings, and just over 0.5 times its price to sales, however, shares appear undervalued relative to other stocks on the market. Although the company is a retail play, rising ecommerce sales allowed revenues to rise 9 percent in the past year and earnings jump by over 110 percent.
Action to take: Shares still look undervalued here. Investors may like to buy shares for the 1.4 percent dividend yield and further capital gains. Traders can fare better with an options play.
The May 2021 $42.50 calls are about $1.00 in-the-money. Last trading for about $5.50, traders can expect this trade to move higher with the price in shares. Look for mid-double-digit gains on this trade.