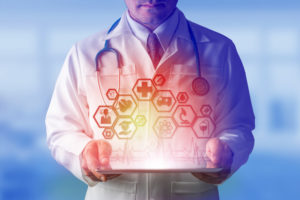 Brad Roberts, Chief Operating Officer at LifeMD (LFMD), recently bought 5,000 shares. This is an initial stake for the C-suite officer, and came to a total cost of just over $102,000.
Insiders have generally been buyers at the telemedicine company over the past three years, even as the share price has skyrocketed during the pandemic. The only sale in that time came from the company's former COO, who sold nearly half their position in late 2020.
Shares of the company have tripled since the start of 2021, adding to gains from last year, but the company still has a relatively small market cap in the explosive telemedicine market.
Action to take: It's good to see insiders buy shares of a company after a massive move higher. The trends behind telehealth are massive. And shares have pulled back sizably from their 52-week high of $33 per share.
Investors can buy shares here, but as the company isn't yet profitable, it's not yet paying a dividend. Given the volatility in shares, however, traders may prefer a call option.
The August 2021 $30 calls are the farthest strike date for options. While $30 isn't the highest strike price, it's a price shares have hit before, so look like an attractive strike point for a further move higher in shares. Last trading near $6.90 per contract, traders can ride the next wave up in shares in the coming months with a lower cost than buying shares outright. Look for an opportunity to take profits if shares break to new all-time highs.