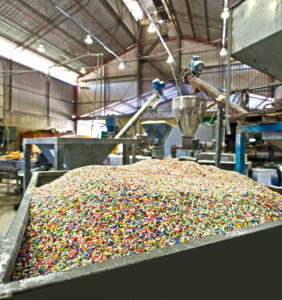 Daniel Solomita, President and CEO of Loop Industries (LOOP), recently bought 10,000 shares. The buy increased his stake by 5 percent, and came to a cost of just over $73,000.
He was joined by the company CFO, buying 5,000 shares. Two directors have also been buyers in recent days, each picking up 10,000 shares in the low $8 range. This cluster of insider buying has occurred as shares have been cut nearly in half in the past month.
The last insider activity occurred in July 2019, when some C-suite executives made some sales.
5G Stock CRUSHES Earnings!!

Wall Street is loading up on shares of one 5G SuperStock (with more than $2 billion invested!).

Why?

Because the stock brings in more cash than IBM, Facebook and even Google! Yet it trades for just $3.
The share drop occurred as Hindenburg Research released a report suggesting that the company's plastic recycling operations are largely a fraud. The company has posted a response denying the allegations, but the market sees the response as weak.
Action to take: Share buying from insiders at a time when the company is being hounded by a short seller is usually a good sign. Another good sign is that insiders already own over 70 percent of shares, so their additional buys, no matter how small, are a sign of confidence in a higher share price ahead.
With shares deeply oversold on a technical level, traders should expect a bounce here. The January 2021 $7.50 calls are at-the-money and had a bid/ask spread of around $1.50, making for an inexpensive way to bet on a move higher in the coming weeks.