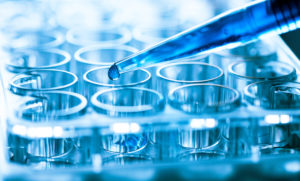 Luke Evnin, a director at Oncorus (ONCR), recently added 151,225 shares to his holdings. The value came to over $2.2 million.
Special:
3 Cryptos to Buy Instead of Dogecoin
But he's hardly alone. A number of funds with substantial holdings have also been adding to their stake here. That includes a 1 million share buy from Deerfield Management, and a 325,000 share buy from Gadicke Ansbert, a major holder.
The buys occurred in early October, just a few weeks after the company went public.
Oncorus is a clinical-stage biotech firm. Their focus is on viral immunotherapies for cancer patients. The company has a drug in Phase 1 trial and is collaborating with other names for cancer immunotherapy drugs.
The company is not yet profitable, and shares are up 6 percent since its IPO last month.
Action to take: Shares have a limited trading history, and there are no options available yet to trade.
However, traders who buy at or under $15 per share should be able to catch the company's next move higher to the company's high point over $19 per share for a decent short-term return. Given the market cap of the company, options will no doubt start trading in time, and there will be more data available for making precision options trades once that happens.