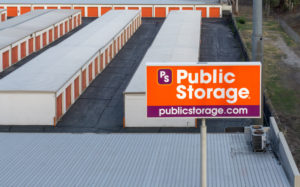 In the current market climate where people are moving a lot, it makes sense that a storage company may see some opportunity. Public Storage (NYSE: PSA) is a real estate investment trust (REIT) that does just that and they currently pay a 3.56% dividend yield. Just as this market is potentially heating up, insiders have started buying shares. These are the first insider buy transactions since August of 2017. Maybe this is a good time to revisit PSA as an investment opportunity.
PSA is an industrial REIT that operates over 2,500 self-storage facilities in 38 states with over 171 million in net rentable square footage. The company is a highly rated REIT with relatively low debt, consistent dividend payment history and a low payout ratio. While the yield isn't as high as other REITs, the more stable business the company is engaged in with low debt is attractive, especially in times of uncertainty.
Insiders have a fairly low direct ownership in the company at 0.37% but the company has an institutional ownership of 62.95%. Since September 8, there have been two separate insider buys totaling 38,931 shares and over $8.4 million in value.
Action to Take: The size of the purchases certainly isn't the highest for the period but represents the first insider buy transactions in a really long time. In fact, there have not been many insider buys in the past 10 years and the number of shares bought are significant historically. The dividend yield and the recent strength in the current climate makes this stock an attractive income investment.