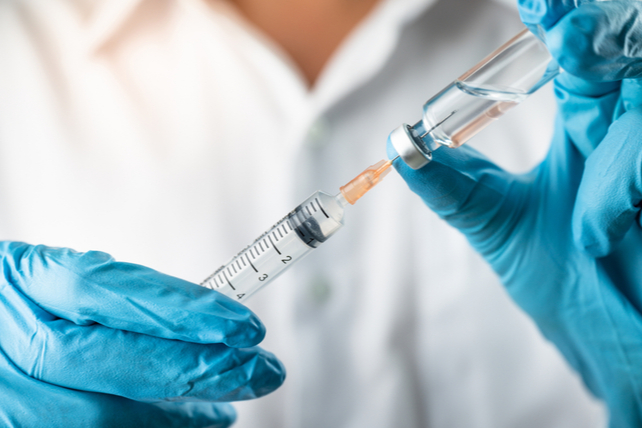 Health care and biotech companies have had some big moves over the past year, but seem to be settling back into the relative underperformance that marked the pre-pandemic era. That's also applied to pharmaceutical companies too, including those who have developed Covid vaccines.
Special:
Retire on these 3 stocks
The drug industry's historically rapid development of a vaccine seems to be no longer impressive. Neither does the likely profits to be had thanks to government support and backing.
Case in point? Pfizer (PFE). Shares have shed more than 20 percent from a peak in early December, marking a bear market. Other big pharma names have likewise lagged in recent weeks, even as investors have moved away from tech.
Like the tech companies, however, pharma names have started to move higher. That spells an opportunity.
Action to take: Pfizer looks best as a stock to buy now. It's had a steeper drop, and that decline has pushed the company's dividend yield up to 4.5 percent. Long-term with dividends reinvested, this can likely produce a market-beating return from here.
For traders, the start of a new uptrend is likely to keep playing out for a few months. The June $38 calls, going for about $0.60, are an inexpensive bet on shares moving higher. Traders should look for quick profits from the uptrend, as it may be difficult for a strong enough rally for the trade to move in-the-money.