Sure, it seems like this stock market can continue to gradually move higher indefinitely. But investors looking for warning signs have gotten a big one in recent weeks. It's a sign that's popped up before in the markets that has signaled some poor performance ahead.
Trading Tips' Andrew Packer explains in our latest video.
SPONSORED CONTENT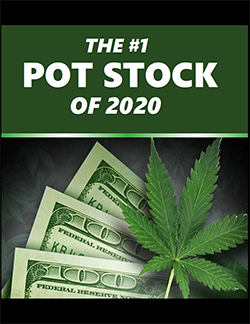 Dear Investor,
At the Federal level, marijuana (pot) is still illegal. But States are making this booming industry legal, and it's estimated to reach $30 billion by the end of 2020…
Get your potentially HUGE piece of this enormous "Pot Pie" by clicking here, and also find out about the #1 Pot Stock of 2020.
If this already booming industry hits the tipping point, and becomes legal at the Federal level this year, it could soar even higher (and your potential wealth even bigger). And this isn't some "fad"…
Worldwide spending in the legal marijuana industry has already exceeded $10 billion. It's still growing at an annual rate north of 27%. With Federal approval, you could ride the wave to millions.
Here's how you can get started right away…
Get the Free Report "The #1 Pot Stock Of 2020" (plus a secret trading bonus FREE).
Regards,
The Investing Lab Team