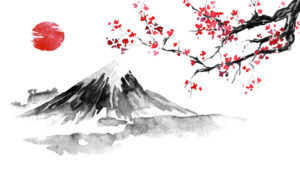 As the market began to fade on Friday, there were a coupe of large option trades on the iShares MSCI Japan ETF (NYSEARCA: EWJ). Just as the ETF was testing its 2020 high, it appears that the options market is beginning to turn bearish through some sizable long put trades. The activity comes at a time when equity markets historically struggle and as stimulus appears to be waning before the election.
EWJ broke through a resistance area near $58.80 last week as the price tested it's 52-week high near $60. EWJ has found itself outperforming the S&P 500 index over the past three weeks as the U.S. dollar has similarly weakened against the Japanese yen. The technical position of EWJ at resistance and the potential for further market weakness and a strengthening of the dollar is a precarious one.
The option activity on Friday is certainly providing a similar bearish tone. The option activity was over four times the average on Friday with 70% of the activity accruing between the market. That had the ETF finish with a put-to-call ratio of 47.63. Specifically, there were 16,870 puts bought in one print on the 18 DEC 20 $47 put for $0.29.
Action to Take: That is a trade that is looking for the ETF to price at $47 or lower by the end of the year.
Option traders may want to consider buying the 18 DEC 20 56/53 long put vertical for around $0.60 or less.