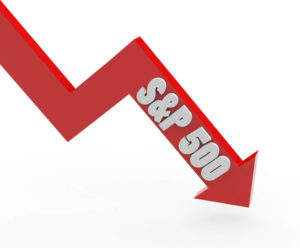 As the market weakened Fed announcement on Wednesday, the options market on the SPDR S&P 500 ETF Trust (NYSEARCA: SPY) began to heat up on Thursday. The price of the SPY opened lower near the previous low and was able to stabilize around that level. However, as the price was stabilizing, there were some sizeable bearish option trades being made that indicate that level won't hold.
Looking back over the past couple of weeks, there has been several days where hedging activity in the option market surged before a short-term pullback. Two of those days were on September 2 and the other was September 15. However, as large sell orders on SPY were being made during the press conference, it became clear that there may be more downside remaining. Several order for over 500,000 shares were filled in one print right after the press conference began. This is unusual to say the least.
On Thursday, the bearish option activity kicked up again. One example of the type of trades being made was a 22,338-contract vertical trade on the 23 OCT 20 using the $333 and $315 strike prices for $5.16.
Action to Take: That trade reaches max gain if the price if the SPY is below $315 at expatriation. That would mean the S&P 500 would break its recent support and give back nearly 30% of the bullish trend since the March low.
Speculators may want to consider buying a 20 NOV 20 335/334 long put vertical for around $0.40 or less.