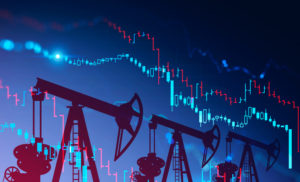 Oil has fallen over $7 from its high on August 26 and has been consolidating the past four days. As oil prices deliberate, the share price of energy names has been doing the same. While the surface of the energy market is quite bearish, most of these names are oversold. On Monday, the options market appears to have turned more bullish. The significant activity on energy names like Apache Corporation (NASDAQ: APA ) and Occidental Petroleum Corporation (NYSE: OXY) may be a bigger indication of a rally in energy names heading into the end of the year.
Special:
Retire on these 3 stocks
Crude oil inventories had a surprise build last week as inventories increased by 2.0 million barrels. That was significantly higher than the 3.1-million-barrel draw that was expected by analysts. The build starts to raise questions about oil demand as the commodity is hitting a traditionally bearish seasonal period at the end of September. However, despite the build, the term structure for oil futures is still relatively flat and doesn't indicate a significant move lower.
While oil has only begun to decline, many energy names are more oversold and saw bullish option activity materialize on Monday. For example, Occidental saw call option activity that was over 1.4 times the average. Nearly 10,000 contracts were mostly bought on the 25 SEP 20 $11 call option.
On Apache Corp, the call option activity was over 2.1 times the average with significant activity occurring on the 15 JAN 21 expiration. The trade was a 10,000 contract long call vertical spread on the $15 and $20 strike prices.
Action to Take: The call spread on Apache reflects an expectation of the price moving above $20 by January's expiration.
Speculators may want to consider placing a similar trade through buying the 15 JAN 21 15/20 long call vertical for around $0.80 or less.