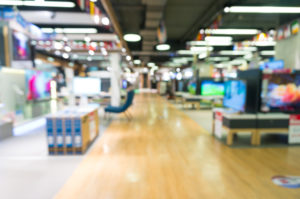 With retail numbers beating expectations on Friday, a number of analysts were quick to upgrade the sector. The retail analyst at Cowen & Co., however, sees that many retailers have already been trending higher before these numbers were reported.
Special:
Most Profitable Day in History
Even so, many retailers, particularly big-box plays, are likely to continue heading higher. Those stores should benefit from the trend of consumers making their buys in as few locations as possible during the pandemic.
Cowen's analysis specifically looks at Wal-Mart (WMT), Target (TGT), and Costco (COST). All three big-box players offer groceries, home goods, and other items available in one place without the need for store hopping.
250 Stocks to Sell Now

Investing legend Louis Navellier's list of toxic stocks includes dozens of big-name blue chips… former Wall Street darlings…

And even stocks in industries that are considered "safe," like banks and utilities.

Time is running out to make sure you don't own any of these "SELL"-rated stocks.
Among these three contenders, Wal-Mart looks the most attractive right now. It's had a lower valuation to Costco and Target. Even better, the rise of Wal-Mart's e-commerce grocery platform, Walmart+, has been huge for earnings this year. That's a trend likely to continue.
Action to take: Wal-Mart's March 2021 $155 calls are an inexpensive bet that shares will rally through the holiday season and the company's post-holiday earnings report.
Trading for around $5.80, the trade should deliver mid-to-high double-digit returns. Traders should look for a reasonable return and the chance to close the trade out early, before declining time premium works against the trade.