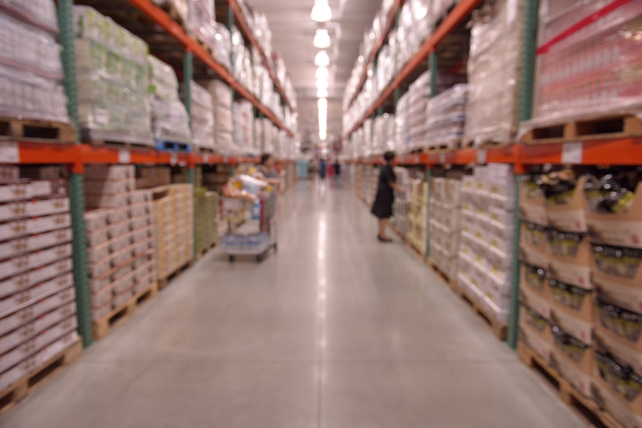 Many retail firms will report numbers monthly, not just quarterly. That allows traders to see what's happening much faster than a quarterly earnings report. Even better, for a company showing tremendous growth, it can give investors a reason to stay invested ahead of earnings.
But sometimes Wall Street gets overly excited—or depressed—about a company. When that happens, it can create a short-term disconnect on a company and create a trading opportunity.
That's the case with Costco (COST). For November, it reported that same-store sales rose a staggering 14.6 percent. And its e-commerce operations were up a staggering 70.9 percent.
Those are killer growth numbers, but analysts weren't too impressed. While analysts wanted larger sales, they're overlooking the fact that these sales trends are likely to increase, and stay higher for the foreseeable future.
Many companies have seen one-off changes in trends, but for the warehouse giant, a shift in consumer spending at the store is the real story buried under the latest numbers.
Action to take: The March 2021 $380 calls are just out-of-the-money, but should move in-the-money as shares trend higher. Last trading around $17.25, the option was trading at over $21 before the recent dip in shares.
Traders should look for a mid-double-digit return or better on these calls in the next few weeks, as shares rebound from Wall Street's short-term disdain over its excellent November numbers and longer-term trends.