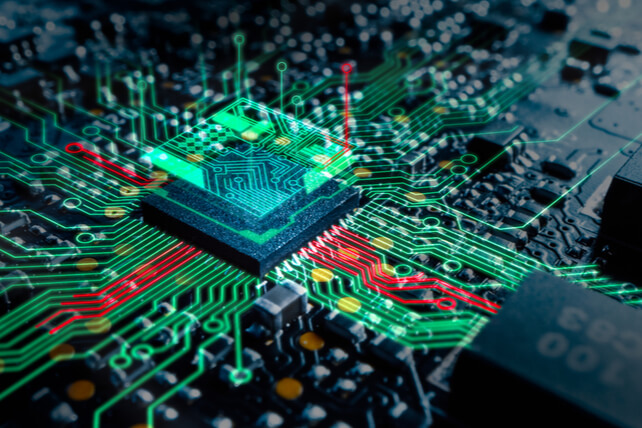 In fact, no asset moves up or down in a straight line. Even a stock or sector in a hot uptrend can be hit with a wild downtrend. Traders astute enough to recognize a temporary setback rather than a cyclical change are likely able to fare well by buying a dip and obtaining the best possible profit.
Last week, Morgan Stanley (MS) warned on memory maker stocks, nothing that the pricing environment would be difficult going into next year.
Time will tell if that's the case, given rising memory needs for a number of new devices hitting the markets today. In any event, the warning caused a number of memory stocks to sell off.
One top name? Micron (MU). Shares are now down 28 percent from their peak, a scary number for the overall stock market, but not the worst performance for a tech stock used to rocketing upwards. The recent fear has brought shares to "only" a 54 percent return in the past year, still beating the S&P 500 by 22 points.
With shares trading at 7 times forward earnings and with earnings up triple-digits over the past year, this is a stock that should be trending towards new highs, not trading so far off its high.
Action to take: Shares are attractive up to $75, although they don't pay a dividend here.
The recent hit to shares take them to their lows for the year, and looking oversold. Traders might want to start buying the December $75 calls in anticipation of a rebound. The calls last went for about $4.30, and could offer high-double-digit growth in the months ahead.
Disclosure: The author of this article has a position in the company mentioned here, and may further trade after the next 72 hours. The author receives no compensation from any of the companies mentioned in this article.