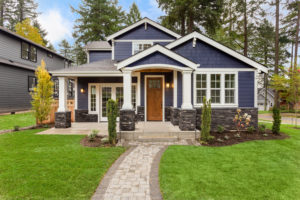 American Homes 4 Rent (AMH) is an Agoura Hills, CA residential REIT that is the leader in the single-family home rental industry. They acquire, develop, renovate, lease and operate single-family homes as rental properties.
AMH announced their earnings on February 27, 2020. The initial reaction was to move lower but finished higher on the session and then retested it's prior high near $30 within a few days. The price has retreated slightly from its high and looks poised to retest it again.
As the price was rallying, insiders began accumulating large blocks of the company totaling over 2.1 million shares. The buying occurred over 2 direct purchases by two different directors for their trusts in the amount of 1.07 million shares each. That's quite a statement when the price is trading just off its 5 -year high.
The most recent rally was accompanied by a significant amount of volume and despite the two high volume down days on March 5 and March 9, the price just faded from the high to close above the open versus the stock opening at the high and closing near the low.
Action to Take: AMH is a long opportunity at this level with a trend target of $35 in the coming weeks to months.
Another approach using options allows you to add leverage through the purchasing of a call option. Since implied volatility is high right now, purchasing a call will be more expensive. One way to diminish the effects of implied volatility is to buy an ITM call option. In this case, the 19 JUN 20 $25 call is going for about $5.10 and has the potential to be sold for $10 by expiration if the price reaches the target.