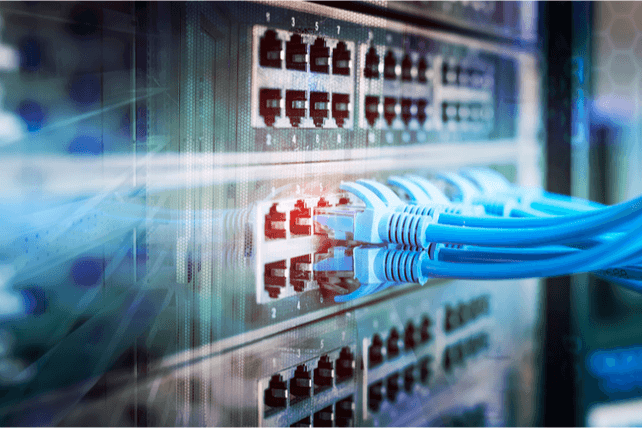 A number of companies are synonymous with certain eras. From General Motors (GM) in the 1950s or International Business Machines (IBM) in the 1960s, these companies have changed with the times, but aren't quite as big a player in their industries as they once were.
Kicking off the tech bubble of the 1990s, Cisco Systems (CSCO) was best known for making internet routing equipment. Shares have finally topped their early 2000 peak in the second half of 2021.
But it's also become a different company. Cisco has shifted its business mix to include more high-profit margin software, as well as the inclusion of enterprise software services as well.
My #1 EV Stock (NOT Tesla)

I believe this little-known company will be the next EV giant.

Its car is faster than Ferrari's F8, McLaren's 720S and Porsche's 911 Turbo. Yet it's 100% electric.

And while it's a marvel of American engineering...The CEO wants it to be an everyman's car... and plans to ship out 1 million per year.

Already, it's set to grow faster than Tesla, Amazon and Facebook... COMBINED. Sales could DOUBLE to $5.5 billion in 2023... then almost double again to $9.9 billion a year after that.

Simply put, this company could be on the verge of a HUGE run.
That makes the company's recent rally back to its tech bubble peak look different than the first time. Shares trade at 17 times earnings, the company's earnings are growing, and the company's profit margins have risen to the low 20 percent range.
Action to take: Unlike the last time around, the company pays a dividend too, and a growing one. The most recent yield clocked in at 2.7 percent. It's not huge, but it's steady and growing.
For traders, the current uptrend is likely to continue. The January $60 calls, last going for about $2.07, looks attractive now. Traders could even add to the position on a down day to better take advantage of any short-term market fears. Look for a mid-to-high double-digit return on the trade.
Disclosure: The author of this article has no position in the company mentioned here, but may make a trade after the next 72 hours. The author receives no compensation from any of the companies mentioned in this article.