There are a lot of ways to make money in the market. But even if you find that rare company that can move ten-fold and provide one of the best profits of your lifetime, that will take time.Most investors get impatient.
Trading Tips' Andrew Packer explains why you should be looking at blue-chip bargains.
SPONSORED CONTENT
Dear Reader,
Let me show you a chart.
It shows the revenue of four tech stocks.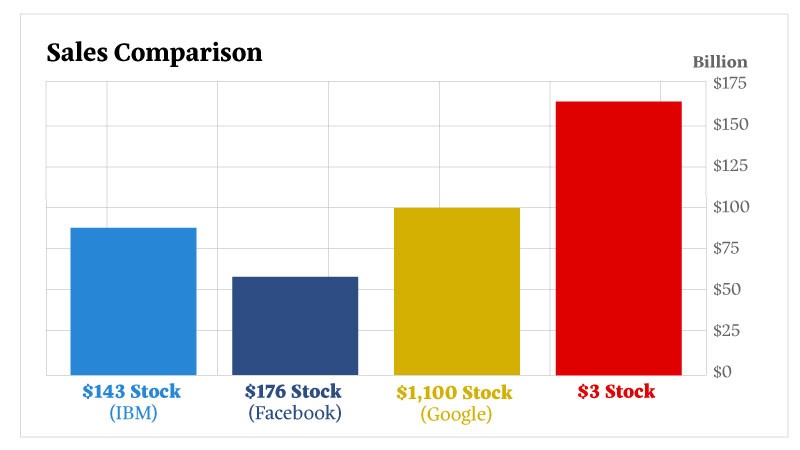 One is IBM.
One is Facebook.
One is Google.
And that big red one to the right?
It brings in more cash than any of the other three tech giants.
And yet…
While IBM trades for $143, Facebook for $176 and Google for more than $1,100…
This other company trades for just $3.
It's mind-blowing.
Sincerely,
Matthew Benjamin
Editorial Director, The Oxford Club