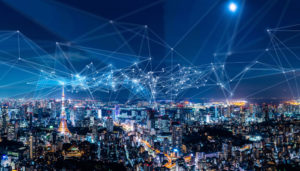 Cable and internet provider shares see a surge in call option buying.
At least one trader is betting on a big rally in Altice USA (ATUS) between now and September.
On Friday, over 2,500 contracts traded on a September $26 call option for the company. With a prior open interest of 120, this represents a massive surge in volume. Shares currently trade around $24.50, implying at least $1.50 in upside over the summer.
Based out of Long Island, Altice operates broadband and video communication services in the United States under the brands Cablevision and Cequel. It has approximately 4.9 million subscribers. The company recently concluded a buyout of Cheddar, to increase its offerings in global news across its various formats.
With a market cap of less than $17 billion, the bet may be based on the prospect of a continued bounce in the market, or on a potential buyout by another cable company such as Comcast. Shares are near a 52-week and all-time high, after trading as low as $15 in the past year.
Action to take: Let this one go. With shares already trading near an all-time high, and with a history of sometimes missing earnings, there are better bets in the cable space—including options that pay a dividend, such as the aforementioned Comcast.