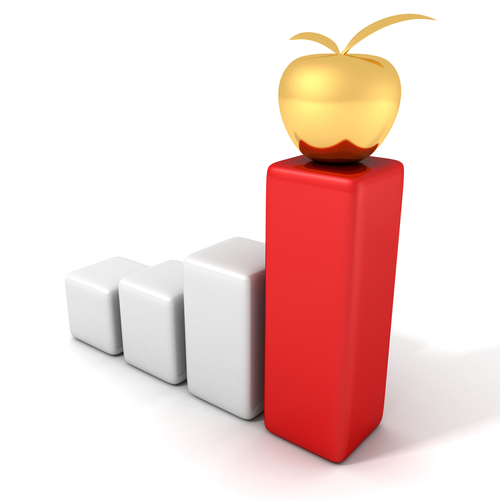 Bet on shares collapsing by late October.
Shares of Apple (AAPL) could fall by nearly 50 percent in the next 70 days—at least, if the surge in October $105 put options on Thursday is any indication.
With shares around $202, the $105 strike price is essentially a bet that shares will drop in half. With over 2,800 of these contracts trading against an open interest of 190, that's a 15-fold surge in volume on this deeply bearish trade.
These options cost the buyer $0.02, or $2 per contract. So it's likely that it won't be held until the option's expiration. But on a big down day for markets, it's easy to see this $0.02 cent option move to $0.10, a five-fold increase. Barring a worse-than-2008 meltdown in markets, this option is unlikely to move in-the-money.
Action to take: We like Apple as an overall proxy for the stock market, and buying a put option against the consumer technology company is an easy way to hedge long positions.
But we would use a strike price closer to the current market price, such as $180, even though it means paying far more. And, given how long market corrections tend to play out, we'd want to look at June 2020 or even January 2021.
While a put option trade like that may not increase fivefold, it would be more likely to move in-the-money.