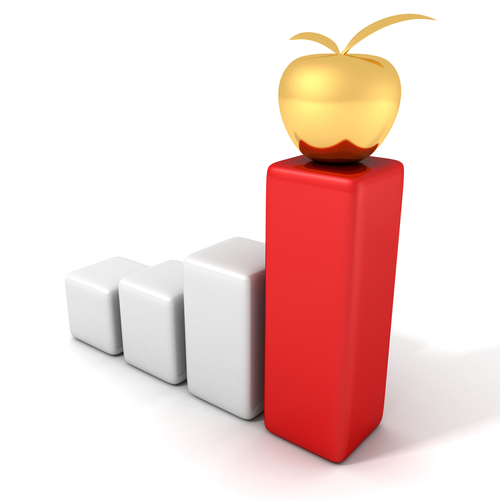 Trader bets on big move in shares by January.

At least one trader is betting that Apple (AAPL) could move over 40 percent higher between now and January 2020.
On Friday, over 5,390 options had traded on a January 2020 $275 call for the company. With shares trading around $192, that implies a 43 percent upside in shares in the next six months.
The option contract previously had around 135 open contracts, so this move represents a about a forty-fold increase in option interest, making this a huge bet, even at a low contract price of $0.52.
Apple is a widely-held and traded consumer technology company. Shares have been as high as $240 in the recent past, so a move to $275 would represent a big surge higher for Apple, and probably the overall stock market. The trade will more likely be sold before expiration on a bounce in shares.
Action to take: For $50 per contract, there are worse ways to bet on the market or on Apple shares. If the company can continue delivering profitability, shares should be set to move higher, and an option this cheap will likely move substantially higher on a percentage basis as this does so.
Investing in this January 2020 $275 call looks like an inexpensive way to bet on Apple's otherwise pricey shares, just look to take a quick profit given how far out-of-the-money the option is.