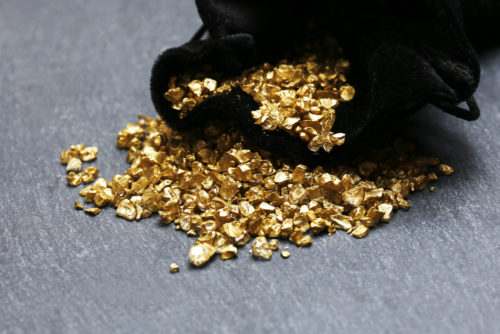 December call buying indicates further rally in shares.
Gold mining companies have been doing well this month, as gold prices have risen along with market fears. Traders continue to bet on the space moving higher, with a big trade on Wednesday in shares of Barrick Gold (GOLD).
Over 3,100 contracts on the December 2019 $23 calls on shares traded, a 16-fold increase in the prior open interest just under 200 contracts. With a current share price just over $18, the option is a bet on a 25 percent rise by the holidays. With a current share price just over $18, the option is a bet on a 25 percent rise by the holidays.
Stock Market Takeover… Your Chance to 3X

The whole trading game has changed.

Until recently Wall Street would always win and ordinary folks were left fighting over the scraps.

Not anymore. With new technology…Instant, commission free trades…And a smartphone in every pocket…

You could be your own broker and make upwards of 339% on this next trade.

Ordinary people are now flooding the market with capital that forces certain stocks to skyrocket.

And they are winning… collecting huge gains on stocks before Wall Street even knows what's going on.

If you know what to look for…You too can ride, the "Robinhood Effect" and cash in on the next big winner today.
Barrick Gold is one of the "major" producers of metals, with global operations and some of the lowest-cost mining operations. It may not be as speculative as some of the smaller plays, but the company's profitability will improve if gold prices continue to rise.
Action to take: Although shares of Barrick gold are now up 74 percent in the past year, there's more room to run as markets look for a safe-haven trade. Barrick looks a bit expensive at 31 times earnings, but gold mining companies tend to have poor earnings when gold is out of. Investors looking for a safe-haven should look at shares.
Traders should look at the December $23 calls, which are an inexpensive bet on a further rally in gold at $0.50 right now, or about $50 per contract.