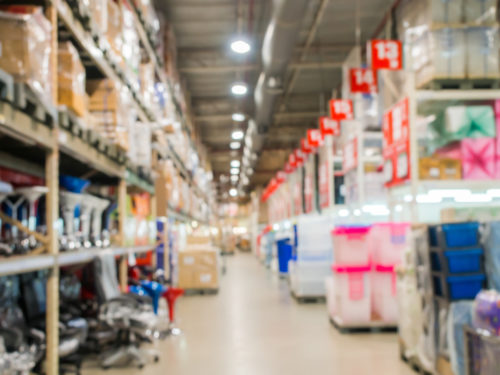 Big bet on massive share rally by February.
Shares of BJ's Wholesale Club (BJ) may be heading higher between now and February, 2020, 212 days away.
On Tuesday, over 2,000 contracts of the February $30 calls on the warehouse retailer were bought, against an open interest of 138, a 15-fold surge in volume. With shares around $24, it's a bet that shares will rally by $6, or 25 percent from here.
Stock Market Takeover… Your Chance to 3X

The whole trading game has changed.

Until recently Wall Street would always win and ordinary folks were left fighting over the scraps.

Not anymore. With new technology…Instant, commission free trades…And a smartphone in every pocket…

You could be your own broker and make upwards of 339% on this next trade.

Ordinary people are now flooding the market with capital that forces certain stocks to skyrocket.

And they are winning… collecting huge gains on stocks before Wall Street even knows what's going on.

If you know what to look for…You too can ride, the "Robinhood Effect" and cash in on the next big winner today.
Shares of the company have traded as high as $33 in the past year, so while the percentage gain from here looks high, it's not implausible. The retailer operates 217 of its clubs, and 138 gasoline stations where it sells a variety of grocery, general goods, outdoor and sporting goods, as well as products like beauty products and jewelry.
The company currently trades around 15 times forward earnings, but has been growing slowly in recent quarters.
Action to take: The size of the bet, both in total options contracts as well as how high shares could move, looks interesting here. With the option trading around $0.83, or $83 per contract, it's a cheap bet that consumers will continue to consume and shares will trend back to their old 52-week high. As shares don't pay a dividend right now, the option looks like the best play here.