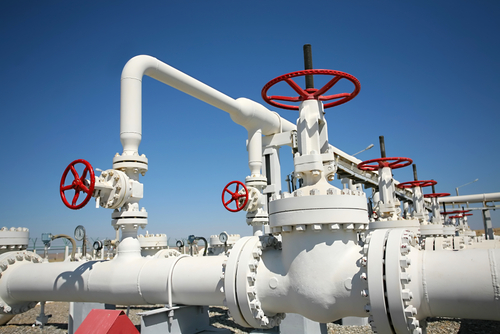 Traders make big bet on continued decline in natural gas.
A large bet is being made that shares of CNX Resources (CNX) will fall at least 30 percent between now and January.
On Monday, over 44,000 $5 January 2020 put options had been traded, against an open interest of 100 options.
0This bet, with a $5 strike against a share price of about $7.20, indicates a 31 percent downside in the next six months.
The trade could certainly play out profitably for traders. As a natural gas explorer and producer, the current months are the weak season for demand, and recent winters have been mild. As a smaller player in the industry, CNX could be harder hit as a result.
While the company is earning money and looks somewhat attractive in terms of valuation, the company has a massive pile of debt that may end up sending the company into bankruptcy if nat gas trends worsen.
Action to take: For $26 per contract, this looks like an inexpensive way to trade on the relative abundance of natural gas right now, and weak energy prices in general.
Should nat gas prices continue to fall, or should the company get into more dire financial trouble, this inexpensive contract could move to $1, roughly quadrupling right now.