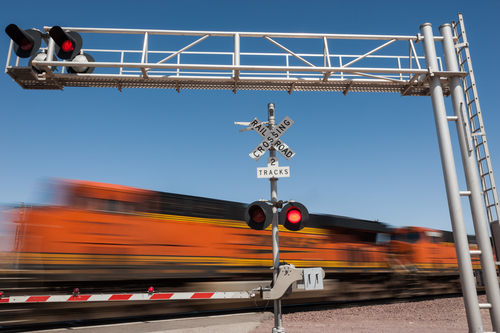 Bet on railroad firm getting back to 52-week high.
The February 2020 $77.50 call options on CSX Corp. (CSX) saw 2,000 contracts trade, an 18-fold increase over the prior open interest of 114. With shares of the company around $72.21, the option will trade in-the-money if shares rise at least 7.3 percent between now and February.
With a price of $2.53 per contract on average, the call buyer will need to see shares trade closer to $80 to make a profit come expiration.
Stock Caught Trading Under Secret Name...

It trades under a secret name... for just under $5.


But thanks to a developing situation that could create nearly 50,000 American jobs and $10 billion in facilities... this may soon be the most talked about stock in America
As the company's 52-week high is right at $80 per share, the option looks dicey. CSX operates rail-based freight transportation services in the United States, primarily in the 23 states East of the Mississippi River.
Action to take: Freight traffic has been slowing, both from a potentially slowing economy and the rise of a more digital economy, making a strong argument against a big rally from here. Shares look fairly valued at current prices, barring some kind of mega-merger with another railroad that would likely face severe antitrust scrutiny.
We don't see shares as likely to soar anytime soon, but should provide investors with decent returns over the long haul if bought at or under $73. Speculators may be better off finding a more volatile company in the transportation space to trade, given the high cost of call options on the space.