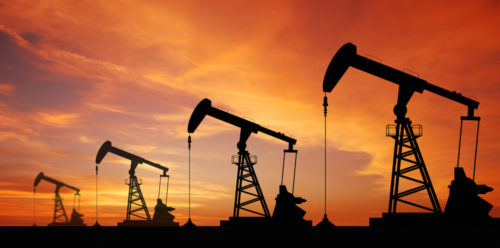 Bet on major share price decline by June.
Special:
Most Profitable Day in History
Over 1,070 contracts traded on the June 2020 $40 puts on ExxonMobil (XOM), a 10-fold surge in volume based on the prior number of open contracts.
With a current share price of the major integrated oil company around $68 per share, the $40 bet implies a $28 per share downside in the next nine months, or about 42 percent. While such moves are common in many energy stocks, they're unusual in major integrated companies such as Exxon.
One Trade, Once a Week, One Hundred Percent Profit Targets

Simplify your trading with Jeff's highest-conviction trade ideas. Bullseye Trading is all about 1 trade, 1 time a week, sent directly to your inbox every Monday morning before market open.

It's that easy.

Learn how you can get one high conviction trade (weekly) from millionaire options trading guru Jeff Bishop.
ExxonMobil shares have never traded under $60 in the past five years, let alone anywhere near a strike price of $40. However, shares of the oil giant are near five-year lows and could slide lower on a price decline in oil.
Action to take: Investors should look for any opportunity to buy shares of the company under $70. At that price, shares have a dividend yield north of 5 percent and the company's long operating history makes it a solid buy.
Speculators looking at a further downside in oil in the next few months would be better buying an option such as the April 2020 $65 puts. This gives investors plenty of time for a further drop in oil, but at a strike price that shares could potentially drop to. The April $65 puts trade for around $3.75 or $375 per contract, a reasonable price for a hedge on a surprise drop in oil.