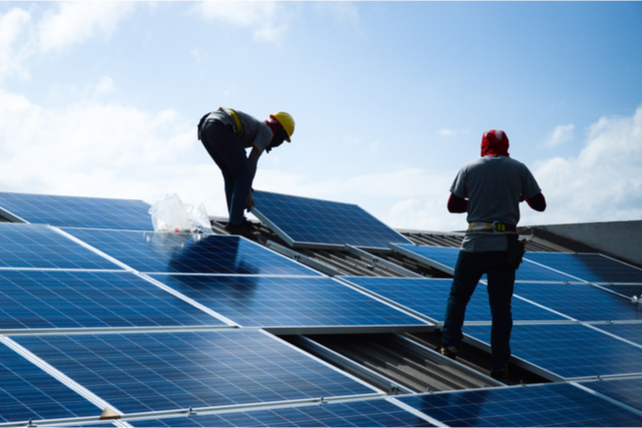 Alternative energy play First Solar (FSLR) has generally been trending up, although shares recently saw a strong pullback. One trader is betting that the drop is temporary, and shares will trend higher.
Special:
Most Profitable Day in History
That's the logic behind the surge in the December $92.50 calls. Expiring in 29 days, the calls will move in-the-money on a 14 percent rise in shares. Over 8,760 contracts traded, a 25-fold rise in volume from the prior interest near 350.
The buyer of the calls paid about $1.38, or $138 per contract. Solar stocks were seen as a winning sector based on the presidential election, but shares of First Solar have been in a long-term rally for months.
One Trade, Once a Week, One Hundred Percent Profit Targets

Simplify your trading with Jeff's highest-conviction trade ideas. Bullseye Trading is all about 1 trade, 1 time a week, sent directly to your inbox every Monday morning before market open.

It's that easy.

Learn how you can get one high conviction trade (weekly) from millionaire options trading guru Jeff Bishop.
Currently, the share price has shown a strong level of strength around $80, where buyers are willing to come in and send shares higher.
Action to take: Given the $80 floor that traders have under shares right now, and a current price near $83, a bullish rebound trade on shares makes sense here. Traders can follow into this trade, looking for high-double-digit gains if shares move higher in the coming weeks.
Given how close this option is until expiration, there's a chance that traders will lose out entirely on this trade if shares don't rally far enough. That's why traders should look for a quick profit before moving on to another trade. Traders who like the long-term trend may want to look at an option going out to March.