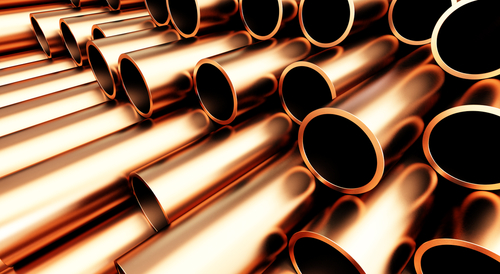 Traders bet on further drop in shares by February.
On Wednesday, over 15,000 contracts traded on February 2020 $8 put options on Freeport McMoRan (FCX), one of the world's leading copper giants. With an open interest of around 1,000 contracts prior to the trade, the volume in the option has surged 15-fold.
Shares of the copper mining company currently trade around $8.80, making the $8 strike price on the put option a bet on the share price dropping at least 10 percent from here.
Although best known for copper, Freeport also explores for gold, silver, molybdenum, and even oil and gas around the world. The company has over 119 billion pounds of copper in probable reserves.
Due to declining copper prices, shares are down over 40 percent in the past year, against a flat performance by the S&P 500 index.
Special:
The Time to Invest in 5G Is NOW!
Action to take: We like the emerging value in shares, and see copper shortages in the future at current prices, which are too low for even major companies like Freeport to make a meaningful profit. However, the downtrend in prices is likely to continue through February, less than six months away.
So we like this put option trade, which has a total cost of $75 per contract. Investors who make a profit here should look for an opportunity to buy shares under $8 as well to play copper's long-term shortage.