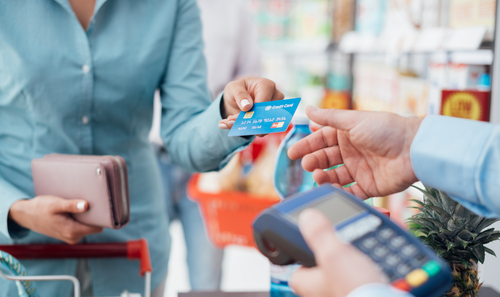 Near-the-money bet on share rally through June.
The June 2020 $280 call options on Mastercard (MA), saw a surge in volume from 345 open contracts to over 4,000 trade. With shares around $277, the option is near-the-money, and could start moving dollar-for-dollar higher with shares between now and June if the company rallies.
At a price of $21.10 per option, or $2,110 per contract, it's not for every trader, but it's far cheaper than the price of buying 100 shares and hoping for a move higher.
Shares of the payment processing company have had a great run in the past year, nearly tripling the return of the S&P 500 in the same time. While shares sound conventionally expensive based on a forward price-to-earnings ratio of 30, the company's fat 42 percent profit margins and double-digit revenue growth of 12 percent make this a surprising growth play in a large-cap package right now.
Action to take: Shares could be a decent buy, up to $280, given the company's 52-week high of $290, there's still some room to run there, and the payment processing companies are a great place for long-term investors.
The June options contracts could do well for investors, but at a price of $21.10, shares of Mastercard would need to surge to $301 by expiration to retain their current value, if not increase. It's possible, and given the run, we see high double-digit return potential here.