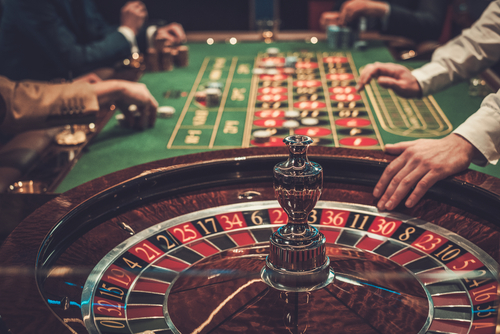 60-fold surge in call-buying volume.
With 8,900 contracts trading on the November 1st $29 call options on MGM Resorts International (MGM) saw a 60-fold surge in volume from its prior open interest of 150 contracts. With 25 days left to go, and with shares just over $27, the option trade will expire worthless unless shares rise to at least $29, or 7.4 percent.
With the company reporting earnings the last week of October, shares could have a big enough bounce to move in-the-money.
Casino plays have been a popular place for traders this year, as well as from corporate insiders, including prior activity at MGM.
Fear of a slowing economy has created some value, but slowing gaming revenue has also weighed on earnings at these companies in the short term. MGM trades at 37 times earnings as a result.
Action to take: The call buying looks more like a play ahead of earnings rather than a bet on the space, given better valuations elsewhere in the sector. Traders may want to consider following the trade, given the pessimism in the space and lower expectations, which tend to contribute to a surprise earnings beat that send shares up.
Given how close the option will expire to earnings, traders may want to go a little further out and consider the March 2020 $30 calls, trading for around $1.10, or just $110 per contract, look more reasonable than a trip to the roulette table with the potential to double or triple on an earnings beat.