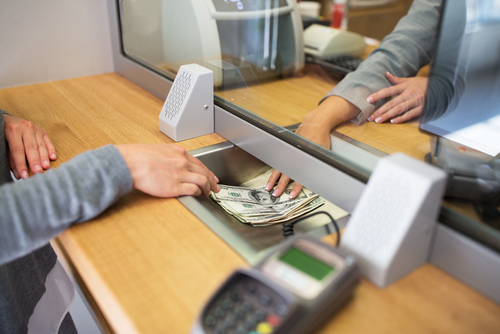 Big bet on shares moving 10 percent higher over next four months.
At least one trader is betting on a sizeable rally in shares of New York Community Bank (NYCB) between now and mid-October.
On Wednesday, over 10,100 contracts traded on an October 18th $11 call option for the regional bank. With a prior open interest of 462 this represents a twenty-two-fold surge in volume. Shares currently trade around $10, implying an upside of $1 per share, or about ten percent, for these call options to move in-the-money before expiration.
Banks have been one of the few laggards in the market in the past week. Hints from Federal Reserve Chairman Jerome Powell that the central bank may end up cutting interest rates before the end of the year are the reason why. When interest rates are lower, banks earn less money on the loans and other financial products they sell to customers.
Action to take: The bank trades at a nice valuation and pays a modest dividend. It's arguably undervalued and could be a potential takeover target. With the weakness in bank shares recently, it certainly looks like an attractive buy. The October $11 calls, trading for around $0.30, or $30 per contract, could fare very well if shares of the bank move higher by double-digits by the expiration in October.