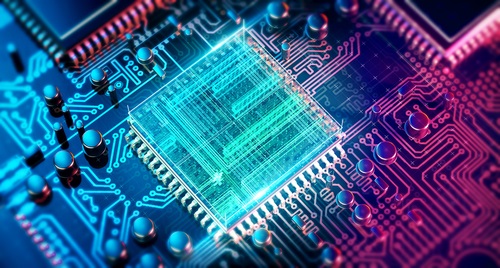 Traders bet on share rally in the next month.
Many tech names took a steep dive on Monday on trade war fears. But traders were betting those would be short lived. One name that saw multiple options with unusual activity was Nvidia (NVDA), maker of advanced graphic processors.
The August 30th $155 call was one of several options on the company that saw unusual trading, with over 1,580 shares trade against an open interest of 114, making for a 14-fold surge in volume.
With shares of the company trading around $151 on Monday following a brutal 6 percent decline, the $155 calls would go in-the-money if shares rose just 2.6 percent. From there, the option should move dollar-for-dollar with shares.
Like many tech names, Nvidia is well off its highs, down about 37 percent in the past year against a small gain for the S&P 500 over the same time (including the Monday selloff).
Special:
The Time to Invest in 5G Is NOW!
Action to take: We like the August 30th calls on a bounce in oversold tech names like Nvidia, although if shares don't rally traders could lose all the money they put into the options, which traded around $7.55, or $755 per contract on Monday.
Traders beware, however: Nvidia will report earnings on August 15th, so the company will have additional volatility before this trade expires. A trade going out to January 2020 may cost more, but would give traders more time for shares to move higher from here.