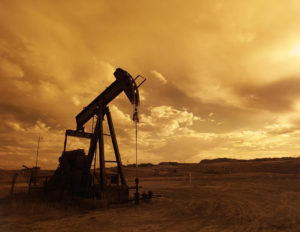 The energy sector continues to slide lower, and traders are betting that the trend will continue. A number of bearish trades have been made against Occidental Petroleum (OXY). The most active was the October 30th $10 put.
Expiring in just 35 days, shares would need to fall about 3 percent from their current price of $10.30 to move in-the-money. Over 2,153 options traded against an open interest of 111, for a 19-fold rise in volume.
The buyer paid about $0.82 per contract, so shares would need to be closer to $9 even at expiration for the trade to profit. There was also heavy activity in the January 2021 $6 puts, which implies a 40 percent drop before the end of the year.
Action to take: The trend for the energy space is down, so either trade looks interesting. For the price and time to play out, the January 2021 $6 puts look the most interesting, even if it means the company would have to slide well below its 52-week low of $9 per share.
The option's price of $0.24, or $24 per contract, makes for an inexpensive hedge. However, it may take some doing for shares to move in-the-money. For now, though, it can play the downtrend in energy, so look for an exit before expiration.
Special:
The Time to Invest in 5G Is NOW!