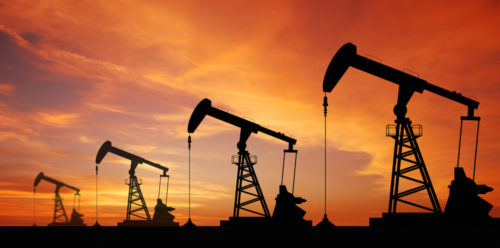 Bet in surge of call buying.
There was a 25-fold surge in volume from 111 contracts to over 2,800 on the November 15th 2019 $16.50 call options on Petroleo Brasileiro (PBR), also known as Petrobras.
The options, with shares of the Brazilian oil company trading at $15.50, would trade in-the-money with a $1 rally in shares in the next 22 days. At a cost of just $0.19, or $19 per contract, it's a cheap bet on shares to rally in the next few weeks.
The news comes as workers at the company state that they will go n strike over the weekend. The company has also faced a variety of scandals and stood at the center of the country's political corruption over the past few years.
With shares of the volatile oil company trading as high as $18 in the past year (which would put the $16.50 calls at $1.50 in value at expiration), this is one company where anything can happen.
Action to take: The company looks overvalued relative to all its oil assets, but given the political issues swirling around, it's probably close to fairly valued right now. Investors can buy shares under $14.50 on a pullback.
With oil prices trending higher the past few days, and with the price sometimes spiking higher on security fears, the $16.50 calls in the next month look like an interesting trade that could potentially double or triple… but might go to zero, so take quick profits if you get them.