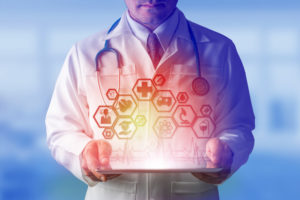 Pharmaceutical giant Pfizer (PFE) soared higher this week on news of a Covid-19 vaccine. However, that rally may not be over. One trader is betting on a move higher in the next month.
The December 4th $41.50 calls saw over 12,570 contracts trade hands, compared to an open interest of 360. That's a nearly 35-fold rise in volume on the contracts.
The option buyer paid about $0.42 for the contract, which expires in 22 days. Shares currently trade around $38, so shares would need to rise about 9 percent for the option to move in-the-money.
Action to take: While Pfizer shares soared Monday to a price of $42, they've come down to $38 in the following two trading days. Shares never got overbought, even on the news. Given these technical indicators, there's a good chance shares could try and rally back in the coming days. But shares could also trend back down to the 50-day moving average in the mid-$36 range.
For a price of $0.42, or $42 per contract, these December options are a good bet that some more bullish news will emerge and shares will get another pop in the coming weeks. Given seasonal trends as well, it's more likely that shares head higher rather than lower. Just don't expect a massive return on the trade—high-double digit returns at most.