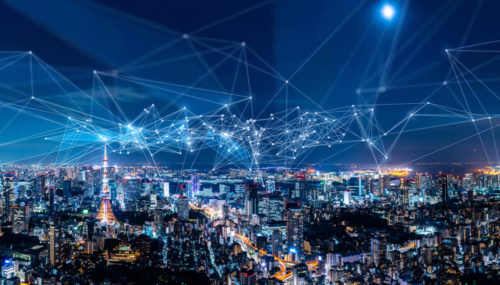 Traders bet on 35 percent jump in shares by midsummer.

A large bet is being made that shares of Qualcomm (QCOM) will rally to $95 per share by the middle of August.
On Wednesday, over 4,600 of the August 16th call options contracts had been traded, against an open interest of 278. This bet, with shares currently at $71, implies that shares will move higher by around 33 percent in the next two months.
The unusual move in options contracts started ahead of the Fed meeting, and is a possible bet on a more favorable environment for global trade in the coming weeks.
Shares of Qualcomm have had some large rallies this year, as it resolved its legal issues and ended up partnering with Apple. With the 5G network rollout, Qualcomm leads the wireless tech space and can be a huge winner in the coming years.
Action to take: With most of the contracts trading in the $0.11 range, or $11 per contract, this is a cheap bet on a quick bounce in shares of the wireless chip giant. Options this cheap can also easily double or triple without getting anywhere near the strike price of shares, provided that bounce happens quickly.
Traders looking to bet on the company may want to give themselves more time, with a January 2020 $95 call as a better opportunity to double or triple their money on a call option trade.