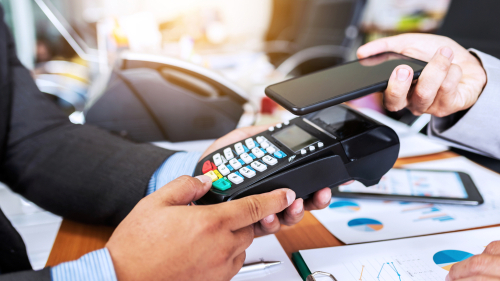 Traders bet earnings drop will be short-lived.
On Friday, traders bet on a higher price for payment company Square (SQ), following a drop on lower than expected earnings. A number of different options traded on unusually high volume, most expecting a bounce within the next week.
One big trade was on the August 9th $70 calls, which saw over 3,200 contracts trade against an open interest of 129, for a 25-fold increase in volume.
Do You Own Any of These Toxic Stocks?

Investing legend Louis Navellier just released a list of 250 toxic stocks to SELL NOW.

Some will drop even further from here.

Other are "zombie" stocks that will take years to recover.

Some won't survive. 10 minutes is all it takes to give your portfolio a complete checkup and sleep easier knowing you don't own any of these ticking time bombs.
With shares of Square dropping from $80 to under $70 on the one-two punch of an earnings miss and a dropping market on trade war fears, the explosion in volume on trades expiring so soon is a bet that traders see shares as heavily oversold in the short-term.
Action to take: We agree that the drop was severe and overdone. However, trading within the space of a week can be difficult to allow time for the trade to play out.
A better trade might be with the purchase of January 2020 or even January 2021 call options, with a bet on shares moving to at least $75 or higher. While more expensive, having more time should give traders more time for the shares to recover—even if there is a big bounce in the next week.