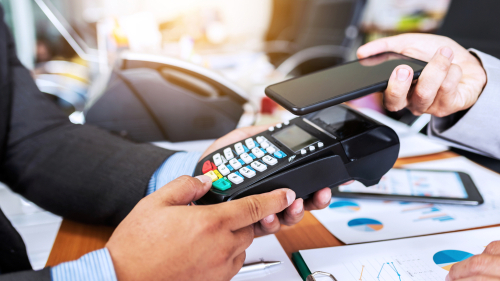 Traders bet earnings drop will be short-lived.
On Friday, traders bet on a higher price for payment company Square (SQ), following a drop on lower than expected earnings. A number of different options traded on unusually high volume, most expecting a bounce within the next week.
One big trade was on the August 9th $70 calls, which saw over 3,200 contracts trade against an open interest of 129, for a 25-fold increase in volume.
With shares of Square dropping from $80 to under $70 on the one-two punch of an earnings miss and a dropping market on trade war fears, the explosion in volume on trades expiring so soon is a bet that traders see shares as heavily oversold in the short-term.
Action to take: We agree that the drop was severe and overdone. However, trading within the space of a week can be difficult to allow time for the trade to play out.
A better trade might be with the purchase of January 2020 or even January 2021 call options, with a bet on shares moving to at least $75 or higher. While more expensive, having more time should give traders more time for the shares to recover—even if there is a big bounce in the next week.