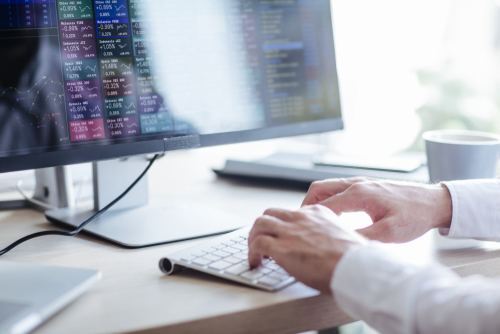 Traders see a big rally in the first half of the year.
The June 2020 $52.50 call options on The Charles Schwab Corporation (SCHW) saw a 10-fold rise in volume, going from 340 open contracts to over 3,475 contracts trade hands.
As shares trade closer to $47.50, traders are betting on at least a 10 percent rally in shares before the option expires in the next 162 days.
The traders also paid about $1.30 for the contracts on average, meaning shares would need to trade closer to $49 by expiration.
Shares of the brokerage firm are up just 10 percent in the past year, far underperforming the market.
Special:
The Time to Invest in 5G Is NOW!
Action to take: We like this trade a lot. With all the discount brokerage firms lowering costs to zero, and the growing popularity of online stock trading, we see opportunity for the sector to consolidate, and that should be good for Schwab shares.
And the company trades under 19 times earnings yet sports a fat 35 percent profit margin. There's also a lot of cash on the company's books, so its overall valuation looks a lot more attractive to a potential bidder.
Speculators should follow the June trade, as it's an inexpensive bet on a fairly modest move higher in shares.
Investors may like the shares, given both the valuation right now and the company's 1.5 percent dividend yield. It isn't much, but in a buyout, investors will also see some solid capital gains.