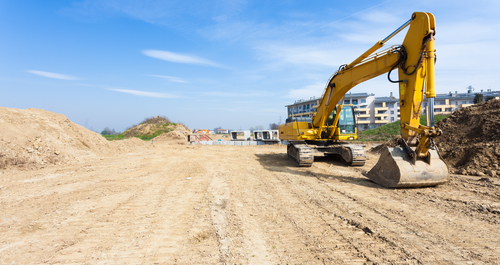 Put buying suggests drop ahead.
Over 2,600 contracts traded on the January $120 put options on The Howard Hughes Corporation (HHC), up from a volume of 100. That's a 27-fold increase in volume, a very unusual move in a name that typically has little options activity.
With shares at $126, shares need to drop nearly 5 percent for this option to move in-the-money. With 105 trading days to go, it's a bet that could play out.
Do You Own Any of These Toxic Stocks?

Investing legend Louis Navellier just released a list of 250 toxic stocks to SELL NOW.

Some will drop even further from here.

Other are "zombie" stocks that will take years to recover.

Some won't survive. 10 minutes is all it takes to give your portfolio a complete checkup and sleep easier knowing you don't own any of these ticking time bombs.
The company, an owner, manager, and developer of various properties throughout the United States, seems like an unlikely candidate for a bearish trade. However, shares trade at over 50 times earnings, and the company has a high amount of debt, although that tends to be typical of real estate development.
Action to take: With a slowing economy, a development-heavy real estate operation is the most prone to a pullback. With a high price relative to valuation, and with no dividend to cushion volatility, investors have far better opportunities in the real estate space.
With the possibility of a further pullback on slowing economic conditions, and with the company reporting earnings in the first week of November, speculators may want to consider buying the January $120 put, provided they don't pay more than $5.50, or $550 per contract.