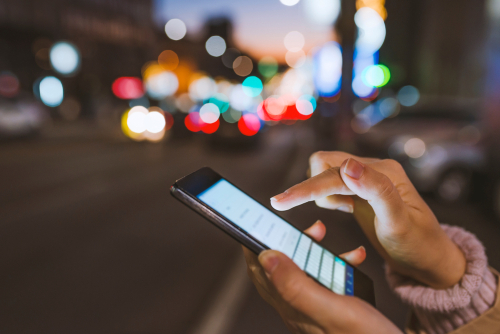 Traders bet on further weakness following earnings miss.
A variety of put options on Twitter (TWTR) saw soaring volume following the company's massive earnings miss, which sent shares down by twenty percent. Of the numerous contracts with heavy volume, the December 20th $26 put options saw a 40-fold increase, from 101 contracts to over 3,900.
The option, with a cost of just $0.23, is a bet that would move in-the-money in the 56 days until expiration if shares fell another 18 percent—a little bit less than the post-earnings drop.
The Time to Invest in 5G Is NOW

Happy Woman Holding Phone AT&T has just become the first carrier to offer 5G coverage.

Sprint's 5G network is live in Phoenix, New York City, Washington, D.C., and Los Angeles.

T-Mobile has flipped the 5G switch in six cities...

And Verizon has launched its 5G network in 13 cities.

Nearly a decade in the making, 5G is finally here...

And just ONE stock is your No. 1 chance to profit from the 5G revolution.
The $26 strike price also represents a 52-week low for shares, so for the option to truly make money by expiration, shares would need to break to new lows.
Action to take: With blood in the water following the earnings miss, shares may trend lower. However, investors may be able to get into this put option trade a bit more cheaply in the next few days. A company that drops by 20 percent following earnings, even if heading lower, may first give back some of that drop. Rather than pay $0.23, try and get in around $0.15—and then look to get out with a double or triple.
Investors should hold off on buying shares until they drop under $27.50—and even then, they may want to wait until the next earnings report or news about potential regulatory issues in the social media space, to determine if the company is on the right track again or not.