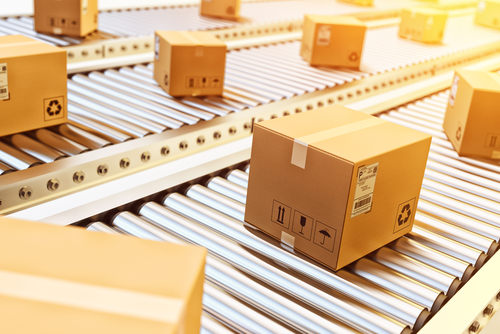 Trader bets on further decline on coronavirus pandemic.
 With the global economy set to slow thanks to the coronavirus, traders are hedging their bets. One is betting that United Parcel Service (UPS) will continued to decline from here.
That's based on the 15-fold rise in volume on the April $97.50 put options. From 320 open contracts, over 4,900 recently traded hands.
The Time to Invest in 5G Is NOW

Happy Woman Holding Phone AT&T has just become the first carrier to offer 5G coverage.

Sprint's 5G network is live in Phoenix, New York City, Washington, D.C., and Los Angeles.

T-Mobile has flipped the 5G switch in six cities...

And Verizon has launched its 5G network in 13 cities.

Nearly a decade in the making, 5G is finally here...

And just ONE stock is your No. 1 chance to profit from the 5G revolution.
The bet expires in 51 days. It is less than one dollar out-of-the-money thanks to the current share price just over $98.30.
Any further weakness in shares will move the option in-the-money. The trader paid about $3.60 for the options, however, so shares will need to drop under $94 at expiration to profit.
Action to take: We like the trade as a market hedge right now. Most global slowdown fears relate to trade, which in turn impacts the bottom line at UPS. Shares are already down more than 25 percent from their 52-week highs, and are likely to trend lower.
It's an inexpensive play to hedge, overall, and an easy one for traders to layer into.
We suggest taking advantage of any further large, one-day drops in the market to take profits on the trade, rather than hold until expiration. The market has generally been quick to shake off recent fears within a few days.
For those interested in going long shares, consider holding off until a better value, say, around $85 per share.