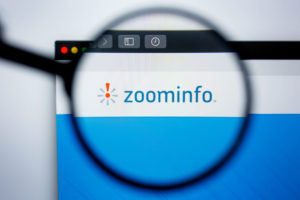 ZoomInfo Technologies Inc (NASDAQ: ZI) operates cloud-based go-to-market intelligence platform for sales and marketing teams. It began trading on the secondary market on June 4, 2020 and insiders are looking to cash out. The initial offering announcement at $37 a share for over 14 million shares has continued to swell as other insiders are selling additional shares. As the price has fallen back near the initial trade price on the secondary market, things look like the downside may not be done.
The company beat analyst estimates by 40% in its most recent earnings report. Despite the earnings beat and the guidance, the company gapped lower on the report. In the company's press release, CEO Henry Schuck said:
"As companies navigate a highly complex business landscape and reimagine the way they go to market, we provide their sales and marketing teams with the right technologies, tools, and insights to hit their numbers."
One of the potential concerns for investors about ZI is the high valuation. When the company announced a secondary offering on August 17, it only helped to reinforce that notion. The 12 million share offering was increased to nearly 15 million shares a couple days later.
The offering finished at close to 15 million shares, but nearly 50 million more shares were sold by insiders on August 24 at $35.80. The significant amount of supply is stifling the price of the stock as it searches for support.
Action to Take: Investors are caught in the middle of a strong growth outlook and a growing supply of shares. An option trade that will capitalize a strong move in either directions is an iron condor. The 16 OCT 20 30/35/40/45 iron condor can be bought for around $2.70. The max gain of $230 per contract is achieved if the price closes above $45 or below $30 in the next 47 days.