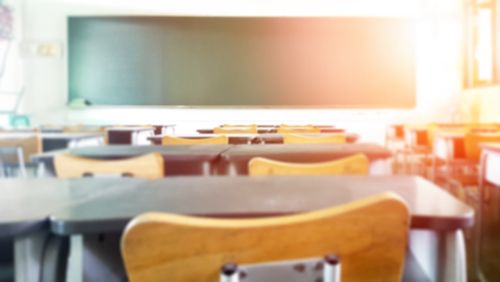 Straddle trade bets on shares moving sideways in next month.
October 18th $35 call options on TAL Education Group (TAL) saw 6,100 contracts trade, on the same day 6,200 $35 put options traded on the same company for the same strike date.
The overall type of trade looks like a straddle—where the trader is betting on shares to trade around that price. With a cost of around $2.18 for the put and $1.20 for the call, creating the overall position may have cost the trader around $1 per contract.
TAL Education operates a K-12 education company in China, with 676 learning centers, and 499 service centers in 56 cities.
Action to take: The overall option trade looks like a bet that shares of this Chinese company won't be too volatile within the next 37 days. With shares looking pricey at 37 times earnings, but with the company growing revenues by 27 percent year-over-year, we also see mixed data.
Overall, this unusual trade, particularly given its dual nature, is one best observed from the sidelines. Given the volatility in any China-related play, investors looking to make a bet right now can find plenty of other names in the space that could have a bigger move in the coming weeks, whether up or down.
5G Stock CRUSHES Earnings!!

Wall Street is loading up on shares of one 5G SuperStock (26 million shares purchased).

Why?

Because the stock brings in more cash than IBM, Facebook and even Google! Yet it trades for just $3.