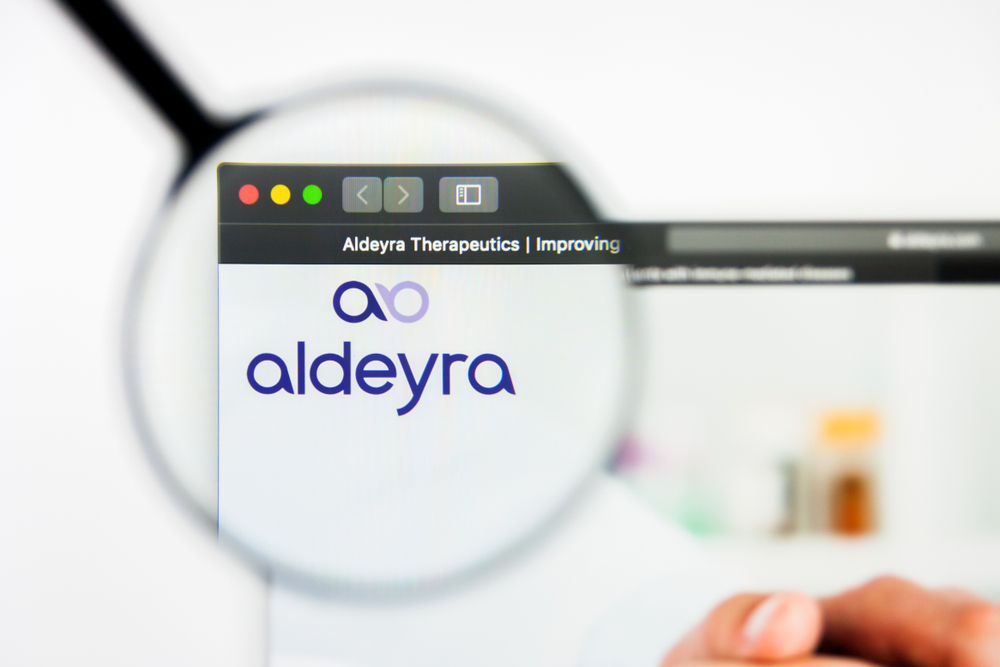 Aldeyra Therapeutics Inc (NASDAQ: ALDX) is one of those biotech companies you love to hate. They don't have any revenue and in a constant development. That means that they need a constant infusion of capital to survive. The company is primarily working on treatments for diseases with a high level of aldehydes. Two of the most common diseases associated with high levels of aldehydes is Alzheimer's and Parkinson's disease.
Investors are always weighing the potential of companies like ALDX to develop a breakthrough treatment. This is where the funding comes in. The company announced the placement of 4,580,361 shares of common stock with Perceptive Advisors, LLC and Avidity Partners Management LP. Perceptive ended up taking down 3.2 million of the offering at $4.25. That addition over doubled their shares from just over 3 million to 6.285 million.
The news led to a 21.28% move on Tuesday as the stock price broke through the July 10 and the June 1 highs.
Here are links to our latest insider trading reports.
Lilly Endowment Appears to Time Their Selling Well: Eli Lilly And Co Stock (NYSE: LLY)
Insiders May be Seeing Opportunity in Oversold and Under-Valuation: W&T Offshore, Inc Stock (NYSE: WTI)
Action to Take: Tuesday's breakout led the price to break through the 61.8% Fibonacci retracement of the downtrend from December 26, 2019 to the March low. The indication would be a full retracement back to the December high near $7.