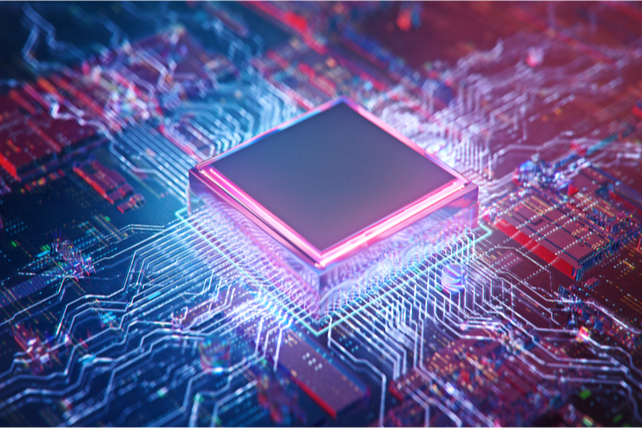 While technology companies tend to move up and down in lockstep, there are always a few companies that buck the trend. That occurs as traders perceive a company as falling behind competitors.
That may be true for a while, but the history of tech companies is a history of innovating and coming back into the market's favor. With many tech stocks currently near all-time highs, one down-and-out play actually looks like it could provide strong future returns.
That company? Intel (INTC). Shares have been off as suppliers such as Apple (AAPL) have shifted away in recent years. Plus, the chipmaker has tried to expand into other markets and met with fierce competition.
However, with over 80 percent of the CPU market share in the PC market, and trading at 10 times forward earnings, there's a strong argument for a move higher. Add in rising revenue and profits that beat better-performing names in the semiconductor space in the past year, and this looks like a strong winner.
Action to take: Investors should consider buying shares up to $47.50. Besides being inexpensive on an earnings basis, shares yield nearly 3 percent, and the company has done a solid job of growing its annual dividend.
Special:
The Time to Invest in 5G Is NOW!
For traders, shares are already starting to rebound from its latest earnings. For a year-end rally, the January $47 calls are near the money and inexpensive at $1.85 per contract. It's a simple trade that offers mid-to-high double-digit yields.