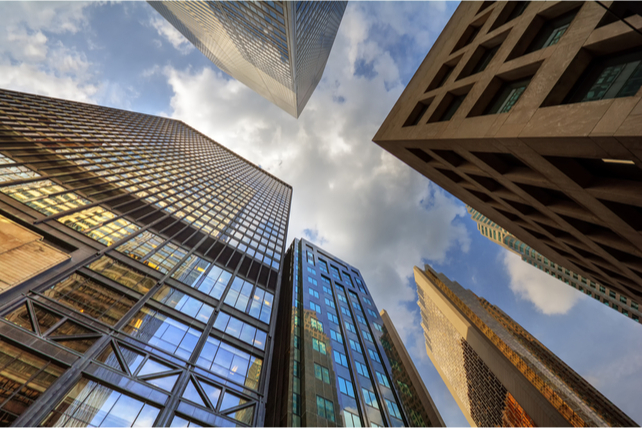 A number of big banks reported earnings earlier in the week. All of them beat expectations, although all of the big banks gave Wall Street traders a few cautious items to think about as well. A recovering economy largely helped to reduce reserves, and earnings and revenue were up overall.
Of the big banks, Wells Fargo (WFC) looks the most interesting here. The company posted earnings of $1.05 per share, well above estimates of $0.71 per share.
The stock has already been trending up, but these earnings numbers also reflect that the company may finally be moving past its troubled past. Over the last few years, Wells Fargo has been mired in a number of scandals, and has had to replace its CEO among others.
The bank could be turning a corner, and it's still relatively undervalued when compared to the other mega-banks.
Action to take: Shares look attractive here, even as they hit 52-week highs. The bank yields just over 1 percent, but can likely get approval from the Federal Reserve for higher dividends and stock buybacks. Shares trade at 15 times forward earnings, a great discount to the S&P 500 in the low-20 PE range.
The current uptrend in shares could be even better for call option buyers. The July $42.50 calls are the at-the-money trade, and going for about $2.25. They could provide mid-to-high double-digit returns in the coming weeks, especially if lesser banks also follow the mega banks with above-average earnings.
Disclosure: The author of this article has no positions in the stock mentioned here, and has no intention of changing or starting a new position in the next 72 hours. The author receives no compensation from any of the companies mentioned in this article.