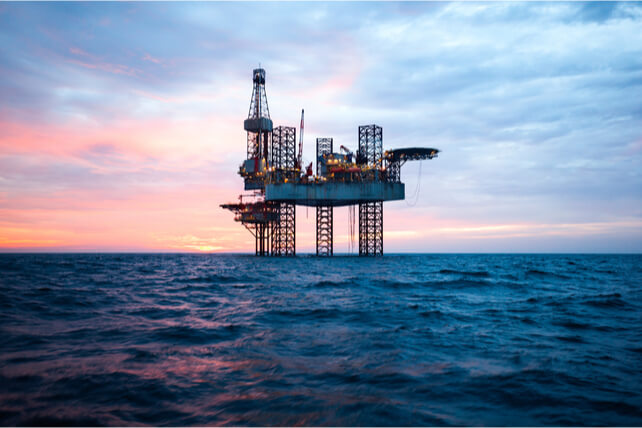 Yes, the energy industry is changing. But it's a trend that won't happen overnight. A number of oil giants are looking into going carbon neutral, but setting goal dates as far out as 2050, nearly 30 years away.
Even the shift towards electric vehicles this year is unlikely to become a majority of vehicle sales this decade, at least not without the heavy push of the hands of governments of developed nations. That still leaves oil as a viable investment opportunity for years to come.
Plenty of oil giants are attractively priced, even after the runup in oil prices in the past year, as they still trade well under their all-time highs and offer decent dividend yields right now.
My #1 EV Stock (NOT Tesla)

I believe this little-known company will be the next EV giant.

Its car is faster than Ferrari's F8, McLaren's 720S and Porsche's 911 Turbo. Yet it's 100% electric.

And while it's a marvel of American engineering...The CEO wants it to be an everyman's car... and plans to ship out 1 million per year.

Already, it's set to grow faster than Tesla, Amazon and Facebook... COMBINED. Sales could DOUBLE to $5.5 billion in 2023... then almost double again to $9.9 billion a year after that.

Simply put, this company could be on the verge of a HUGE run.
One surprising play is Royal-Dutch Shell (RDS-A). It's currently the most profitable of the global oil giants, and while it doesn't have the highest dividend yield, the combination of growth and some income can provide a powerful return for patient investors. Shares trade at 9 times forward earnings, and revenues are up 87 percent over the past year.
Action to take: At current prices, investors can get a starting yield of 3.6 percent. That can potentially increase as the company continues its profitable path, and as oil prices stabilize following the latest OPEC+ numbers.
Besides buying shares outright, shares are likely to continue their uptrend. Traders may like the January $45 calls, last going for a bout $1.70.
Disclosure: The author of this article has no position in the company mentioned here, but may trade after the next 72 hours. The author receives no compensation from any of the companies mentioned in this article.