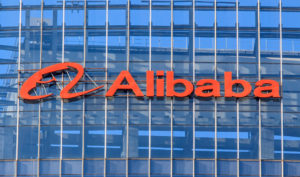 Last week, the CSI 300 Index closed at a five-year high as the data is starting to show signs of life in China's economy. The increase in bullish sentiment helped lead Chinese stocks to the biggest one-day move since February 2019. The data that help spur on today's buying spree was the Caixin manufacturing PMI and the Caixin Services PMI that posted values greater than 50. Values above 50 is an indicator that the economy is in expansion.
The excitement on the stock side definitely spilled over to the options market for a number of Chinese stocks and ETFs. In addition to Alibaba Group Holding Ltd Stock (NYSE: BABA), Kandi Technologies Group Inc (NASDAQ: KNDI), HUYA Inc (NYSE: HUYA), Ishares China Large-Cap ETF (NYSEARCA: FXI), and Xtrackers Harvest CSI 300 China A-Shares ETF (NYSEARCA: ASHR) all saw significant option activity.
For BABA, the call option activity was nearly 4.5 times the average with significant activity falling on the 10 JUL 20 expiration on the $240, $245 and $252.50. For example, the activity on the $240 call strike price were largely bought and a representation of a near-term bullish expectation in the price of the stock. With a price of around $5, the breakeven on that trade is near $245.
Here are links to our last two unusual option activity reports.
As COVID Cases Surge, the Option Market Sees Bearish Opportunities: Carnival Corp Stock (NYSE: CCL)
Options Market Taking Off Shoes and Trying on Bearish Puts: Crocs, Inc Stock (NASDAQ: CROX)
Action to Take: The strong move on Monday and the option activity points to a bullish expected move. The price also broke through a resistance area near $230 on significant volume. While the near-term expectation is for the stock to reach $250, the breakout is an indication of a longer term bullish move in BABA.
Speculators may want to consider buying the 17 JUL 20 237.50/240 long call vertical for $1.25 or less.