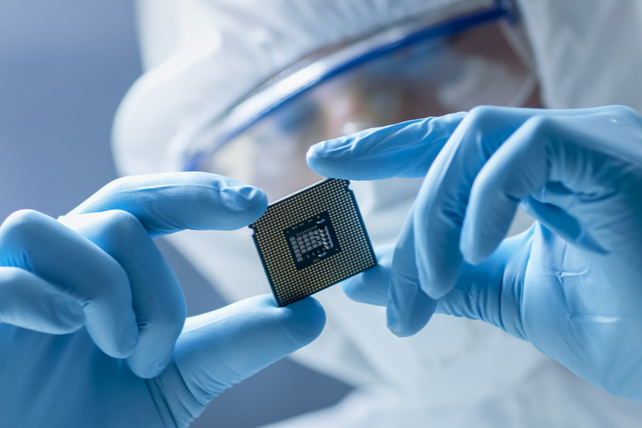 With the stock market in full meltdown mode, companies reporting great earnings numbers are being totally ignored. The chipmakers are one such place, where great earnings have been met with massive hits to share prices.
While valuations may have been high going in to this correction, for growing companies dealing with more demand than can be met in the short-term, this looks like one of the first places in tech likely for a strong rebound.
Case in point? Broadcom (AVGO). The company reported earnings on Thursday, and saw shares take a massive drop, adding to prior sessions. However, shares have still held up better in recent weeks than the tech stocks and other names.
The Time to Invest in 5G Is NOW

Happy Woman Holding Phone AT&T has just become the first carrier to offer 5G coverage.

Sprint's 5G network is live in Phoenix, New York City, Washington, D.C., and Los Angeles.

T-Mobile has flipped the 5G switch in six cities...

And Verizon has launched its 5G network in 13 cities.

Nearly a decade in the making, 5G is finally here...

And just ONE stock is your No. 1 chance to profit from the 5G revolution.
Shares are up 55 percent over the past year, and likely to trend higher thanks to strong earnings and strong prospective earnings in the quarters ahead.
Action to take: Investors may like to pick up shares during this selloff. The recent decline has pushed the stock's dividend yield to 3.1 percent. It may rise a bit higher in the coming days, but a strong rebound could also lead to quick capital gains. Investors may want to start layering into the trade now.
For options traders, the July 2021 $500 calls should be well past the current market volatility. Last trading for about $17.75, the options can likely deliver high double to low-triple digit returns on a rebound in shares.